White Paper: Solving the IT Challenges Facing the Power Industry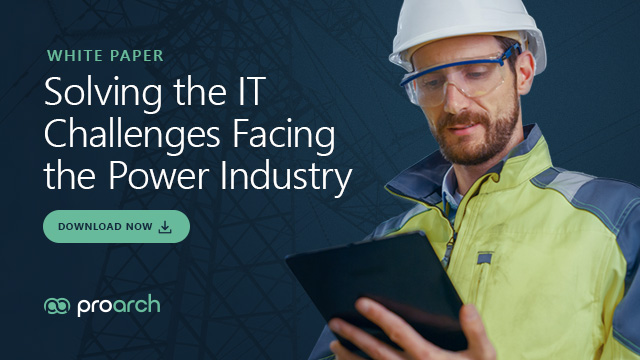 In addition to global challenges like increased energy demand and extreme weather events, modern power plants are tackling issues closer to home: outdated IT infrastructure, insufficient security postures, and making the most of their data, to name a few.
Whether you're a power plant operator, in energy private equity, or operations and maintenance, it's important to understand how to overcome these power industry IT challenges so you can make strategic decisions for the success of your plant.
Written by power industry IT experts, this white paper outlines ways to leverage technology— infrastructure, security, and data— to improve operational efficiency and run cost-effectively.
What's Inside
Tips to Create a Solid Power Plant Cybersecurity Posture
Ways Power Generation Companies can Overcome Data Analytics Challenges
Steps to Modernize the Plant's IT Infrastructure